It's time for something new, meet the Aquor Hydrant
Aquor hydrants are unlike any other—they use water pressure to seal, rather than a screw and washer. Precision-cast from 316L stainless steel, a marine-grade alloy, the hydrants are 7x better at insulating than brass.
Protect your home
Forgetting to winterize a hose bibb can be a pricey mistake. Frozen pipes lead to bursts, costing homeowners thousands of dollars in flood repairs. Outdoor faucets are also one of the most common sources of leaks around the home, yet often go unnoticed. Even small leaks can add up to big water bills.
250,000
HOSE BIBS BURST YEARLY DUE TO FREEZING
2,700 GAL
OF WATER IS WASTED YEARLY DUE TO LEAKS
$7,479
SPENT ON AVERAGE TO REPAIR A FLOODED HOME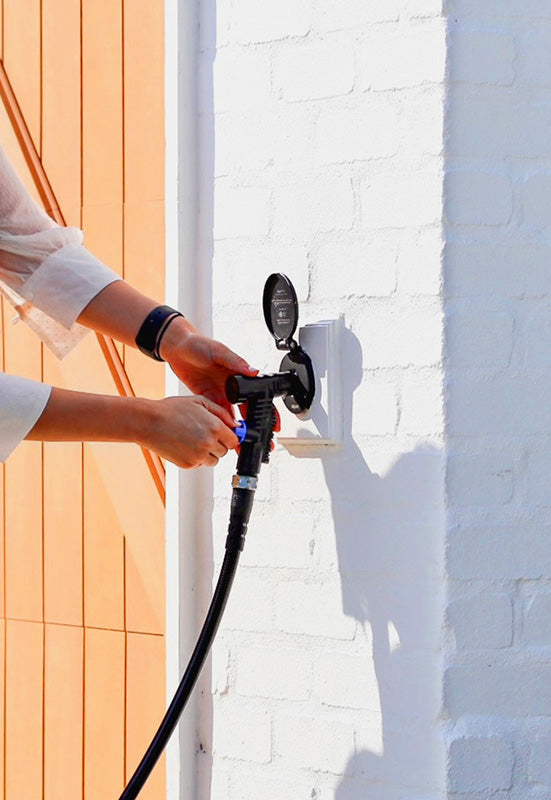 Instant water access
Form meets function. Forget threading on garden hoses every time you need to access water. Just plug in the hose connector, and water turns on automatically.
Hassle-free connections
Spend more time doing the outdoor activities you love. Effortless connections mitigate the time and energy required to thread hoses, plus your outlet automatically seals, drains, and winterizes as soon as you disconnect.
The contemporary frost-free faucet
Enjoy instant water access with Aquor's hassle-free push and twist system.
The hydrant automatically seals, drains, and winterizes upon disconnection. Save thousands of gallons of water, and never worry about freezing.

Our unique stainless steel system insulates up to 7x better than brass. No foam covers, no bursting pipes.
Aquor debris covers ensure the hydrant drains properly and give your home a modern, custom look.
Connect garden hoses in less than a second. Simply push and twist the connector in clockwise. Easy on hands and joints.
No leaks. No maintenance. No worries.
Unlike brass spigots, the House Hydrant does not use a traditional screw-and-washer
mechanism to seal. Aquor's unique valve uses water pressure to close once the connector is unplugged. The result is a stronger, more reliable seal, even at high water pressures.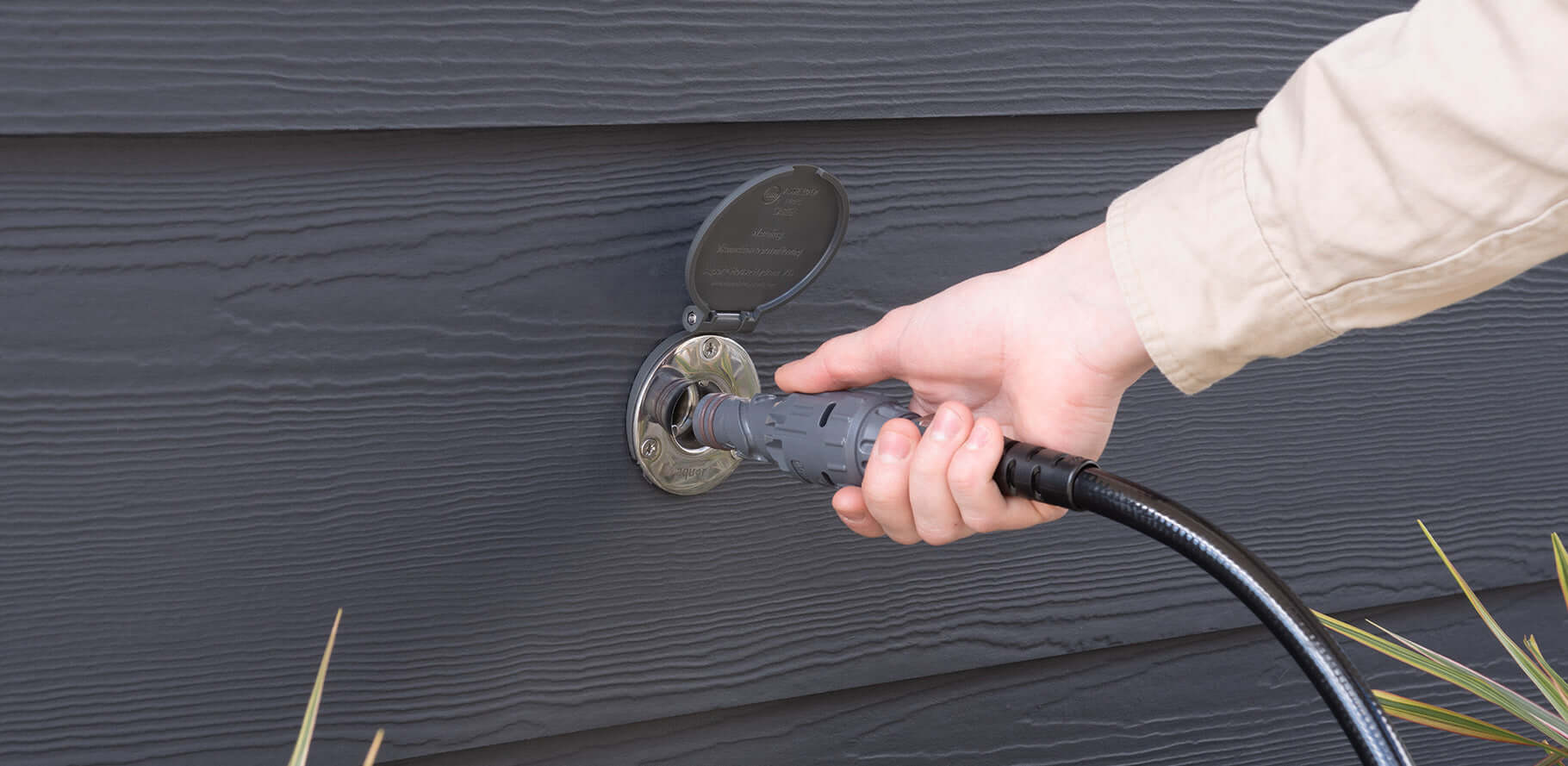 How does Aquor compare?
Brass plumbing fixtures are designed to meet low cost requirements and exhibit poor construction, while Aquor is built to last.
Aquor Hydrant
316L Stainless Steel, Acetal Resin