The
next generation

of outdoor faucets
Typical brass plumbing fixtures exhibit poor quality and construction, frequently leak, and are designed to meet low cost requirements.
With Aquor, every aspect of engineering and material choice was examined to create the most robust valve possible.

The unique valve uses water pressure to seal, for an extremely reliable and low-maintenance outlet. The hydrants are composed of marine-grade 316L stainless steel, Viton® O-rings, and Delrin® acetal resin—materials guaranteed to last decades.
AQUOR WATER SYSTEMS
What makes Aquor unique?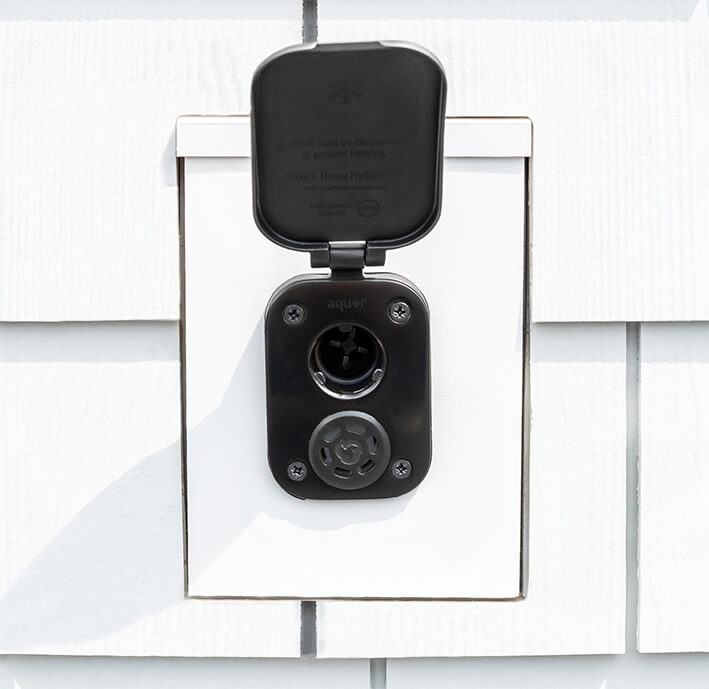 The hydrants use water pressure to keep the valve closed, rather than a hand-tightened assembly. This design eliminates the rotating valve, preventing excess wear and tear.

When the connector is unplugged, the valve closes in the same direction as water flow, creating an ultra-reliable seal.

The internal Viton O-ring is tested for 450,000+ cycles, ensuring decades of maintenance free-use.
BEFORE CONNECTING
Attach hose connector to your garden hose
Securely attach an Aquor connector to any garden hose. For convenience, add a connector to every hose you use. No need to remove the connectors!
CONNECTING TO HYDRANT
Connect with a simple push and twist
Align the 3 grooves on the connector with the nibs on the hydrant. Gently push in, then turn clockwise to connect. This opens the valve and water flow starts instantly.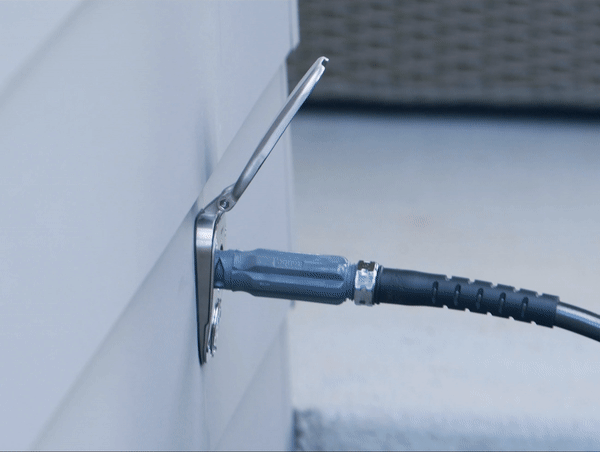 Disconnecting
Unplug hose connector to drain and winterize
Disconnect by simultaneously pushing in and turning counterclockwise. Water stops instantly, and your hydrant will drain and winterize automatically. We recommend storing your connector and hose out of the elements. Your hydrant is fully protected.